Analyste de la trésorerie - Treasury Analyst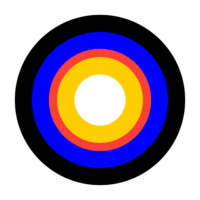 nesto
IT, Accounting & Finance
Canada
Posted on Monday, April 10, 2023
English description follows
*Ce poste peut être occupé à distance depuis n'importe où au Canada*
Notre mission est d'offrir une expérience de financement immobilier positive, et transparente, simplifiée du début à la fin. Grâce à notre technologie, nous pouvons scanner rapidement l'ensemble du marché pour trouver l'hypothèque la plus abordable, et nos experts sans commission sont toujours disponibles pour fournir un soutien impartial tout au long du processus. Notre équipe se compose d'experts en technologie qualifiés, de spécialistes en prêts hypothécaires attentionnés et d'une équipe de marketing diversifiée, travaillant tous ensemble pour mener le changement dans l'industrie hypothécaire.
Chez nesto, nous sommes fiers de :
Nos clients apprécient notre expérience positive, transparente et simplifiée en matière de financement hypothécaire. Nos avis 4,4 étoiles sur Google parlent d'eux-mêmes !
Nous avons remporté le prix CLA du prêteur hypothécaire de l'année 2023, qui reconnaît notre excellence en matière de services de prêt.
Nous sommes désormais une organisation certifiée B Corp, soulignant notre engagement à avoir un impact positif sur notre société et notre planète.
Notre équipe hautement qualifiée, diversifiée et collaborative, qui rend tout possible !
Notre plateforme Mortage Cloud qui offre aux institutions financières un accès complet à la technologie exclusive de nesto, améliorant ainsi l'expérience du client, du début à la fin.
À propos
Nous sommes à la recherche d'un analyste de la trésorerie. Dans ce rôle à fort impact, vous travaillerez conjointement avec l'équipe des marchés capitaux et soutiendrez les activités de couverture de risque. Vous serez appelé à élaborer des modèles financiers, vous communiquerez avec les investisseurs et vous apporterez votre soutien à plusieurs projets.
Ce que vous ferez
Participer au processus de couverture de risque : sélection des prêts, fournir les informations nécessaires aux investisseurs.
Participer au processus de couverture : calcul quotidien des positions, recommandation à l'équipe de direction sur les ajustements/opérations à exécuter, participation à l'exécution et au règlement des opérations.
Participer à la préparation et au traitement des rapports requis pour les investisseurs.
Fournir le soutien nécessaire aux investisseurs pendant le processus de couverture de risque.
Participer à l'élaboration des modèles financiers requis pour l'équipe des marchés capitaux.
Qui nous recherchons
Expérience en couverture du risque et/ou expérience de marché capitaux
Anglais (parlé et écrit)
Personne très motivée ayant de l'expérience dans le domaine de la trésorerie et des marchés financiers
Bonne compréhension de l'industrie canadienne des prêts hypothécaires résidentiels
Excellentes compétences en Excel et en modélisation financière
Ce que nous offrons
Contribuez directement à façonner l'expérience qui modernisera le secteur hypothécaire canadien
De multiples opportunités de croissance au sein de l'entreprise
Une rémunération compétitive
Nous offrons des options d'achat d'actions à tous nos employés
Une politique de congés généreuse incluant 4 semaines de vacances
Plan d'avantages sociaux de premier ordre entièrement payé par nesto, comprenant un plan d'assurance complet et un accès illimité à Dialogue, service de télé-médecine pour vous et votre famille dès le jour 1
Accès confidentiel 24h sur 24h à Lifeworks, notre programme d'assistance aux employés, qui propose une large gamme de services professionnels, incluant des services légaux et un soutien en santé mentale
Un budget santé et bien-être annuel
Un programme de travail international accessible
Possibilité de travailler de la maison à 100 % (au Canada) ou depuis nos magnifiques bureaux au centre-ville de Montréal (métro Peel). Nos espaces sont ouverts aux chiens!
Diversité et inclusion
Chez nesto, nous croyons que la créativité et la collaboration sont le résultat d'une équipe diversifiée. Nous sommes engagés à favoriser une culture de la diversité, de l'équité, de l'inclusion et de l'appartenance, et nous encourageons fortement les femmes, les personnes de couleur, les membres de la communauté LGBTQIA+ et les personnes en situation de handicap à postuler. Nous nous engageons à créer un environnement de travail inclusif et accueillant pour tous.
*This position can be executed remotely from anywhere in Canada.*
Our mission is to provide a positive, empowering, and transparent property financing experience that is simple from start to finish. Using our technology, we can quickly scan the entire market to find the most affordable mortgage, and our commission-free experts are always available to provide unbiased support throughout the process. Our team consists of skilled technology experts, caring mortgage specialists, and a diverse marketing team, all working together to lead change in the mortgage industry. change in the mortgage industry. We are very collaborative and fortunate to have a multidisciplinary team that brings a variety of perspectives!
At nesto, we're proud of :
Our clients love our positive, empowering, and transparent mortgage financing experience. Our 4.4-star Google reviews talk by themselves!
We won the 2023 CLA Lender of the Year award, recognizing our excellence in lending services.
We are now a B Corp certified organization, highlighting our dedication to making a positive impact on our society and our planet.
Our highly skilled, diverse, and collaborative team, makes everything possible!
Our Mortgage Cloud platform that gives financial institutions full access to nesto's proprietary technology, powering a better client experience, from start to finish.
About the team
nesto is looking for a Treasury Analyst to grow its Capital Markets team. In this high impact role you will be supporting securitization and hedging activities, building financial models, communicating with investors and providing support with ongoing and ad hoc projects.
What you would be doing
Participate in securitization process: loan selection, preparing tranche files, providing investors with necessary information
Participate in hedging process: daily position calculations, provide recommendation to leadership team on adjustments/trades to be executed, participate in trade executions and settlements
Participate in building and processing required reporting to the investors
Provide necessary support for the investors during the securitization process
Participate in building of required financial models for hedging, forecasting and securitization
Who we're looking for
Experience in securitization and/or hedging in a financial services
Highly motivated individual with treasury/capital markets experience
Good understanding of Canadian Residential Mortgage Industry
Tech savyy
Strong excel and financial modeling skills
What we offer
Contribute directly to shaping the experience that will modernize the Canadian mortgage industry
Multiple growth opportunities within the company
Competitive compensation
We offer stock options to all of our employees
A generous time-off policy including 4 weeks vacation per year
Premium benefits plan fully paid by nesto, including a top-class insurance plan and unlimited access to Dialogue, our telemedicine service, for you and your family from day 1
24/7 confidential access to our Employee Assistance Program through Lifeworks, which offers a wide range of professional services, including counseling and mental health support, among other aspects of well-being
An annual health budget
An accessible international work program
Possibility to work 100% from home (from Canada) or from beautiful offices in downtown Montreal (Peel Station). Our spaces are dog friendly!
Diversity & Inclusion
At nesto, we believe that creativity and collaboration are the result of a diverse team. We are committed to fostering a culture of diversity, equity, inclusion, and belonging, and we strongly encourage women, people of colour, LGBTQIA+ individuals, and individuals with disabilities to apply. We are committed to creating a workplace that is inclusive and welcoming to all.