Comptable généraliste - General Accountant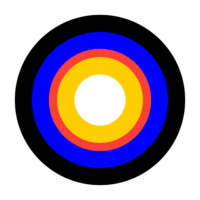 Nesto
Accounting & Finance
Montreal, QC, Canada
Posted on Thursday, August 17, 2023
English description follows
*Ce rôle nécessite une maitrise de l'anglais et du francais, à l'oral comme à l'écrit.
*Une présence au bureau de Montréal est requise au minimum 1 journée par semaine pour l'exercice des fonctions.
Notre mission est d'offrir une expérience de financement immobilier positive, et transparente, simplifiée du début à la fin. Grâce à notre technologie, nous examinons rapidement l'ensemble du marché pour trouver l'hypothèque la plus abordable, et nos experts sans commission sont toujours disponibles pour fournir un soutien impartial tout au long du processus.
Notre équipe se compose d'experts en technologie qualifiés, de spécialistes en prêts hypothécaires attentionnés et d'une équipe de marketing diversifiée, travaillant tous ensemble pour mener le changement dans l'industrie hypothécaire. Nous sommes très collaboratifs et chanceux d'avoir une équipe multidisciplinaire qui apporte une variété de perspectives!
À propos
Vous êtes un(e) professionnel(le) en comptabilité chevronné(e) à la recherche d'une opportunité enrichissante qui met en valeur vos compétences et encourage votre croissance? Nous vous invitons à postuler sur le rôle de Comptable généraliste, où votre expertise brillera tandis que vous naviguerez dans les méandres complexes des transactions financières et soutiendrez de manière collaborative notre équipe comptable, le tout avec fun!
Ce que vous ferez
Enregistrement précis des écritures comptables et suivi rigoureux des dépenses
Gestion complète des transactions de paiement, de la réception des factures à l'exécution.
Réconciliation minutieuse des dépenses et catégorisation de ces dernières au sein de nos comptes.
Participation active aux activités de fin de mois pour sortir des rapports financiers dans les délais.
Collaboration avec différentes équipes pour mener à bien les activités opérationnelles
Participer à divers projets d'amélioration du département de comptabilité.
Implication dans le processus de paie pour la préparation et la réconciliation .
Contribution au processus de fermeture des comptes en fin d'année et participation à l'audit intérimaire et annuel.
Qui vous êtes
Minimum de 3 à 5 années d'expérience à titre de technicien comptable ou comptable
Avoir complété une technique comptable, ou comparable (un atout)
Excellentes compétences en communication orale et écrite, en français et en anglais;
Expérience en PME (un atout)
Disponible à venir au bureau 1 jour/ semaine minimum et plus lors de certains moments de l'année
Maîtrise de la suite Google (un atout)
Bonne maîtrise d'Excel ou Gsheet
Aisance avec les applications informatiques et les nouvelles technologies
Faire preuve de proactivité, de débrouillardise et de rigueur;
Habiletés interpersonnelles, aptitude pour le service à la clientèle et bonne gestion du temps et des priorités
Utilisation des logiciels Xero, Plooto, Dext, ApprovalMax (un atout)
Expérience en lien avec le cycle de la paie (un atout)
Nous vous offrons
Profitez du programme hypothécaire de nesto qui offre à nos employés des taux exclusifs et préférentiels.
Bénéficiez d'une politique généreuse en matière de congés, incluant 4 semaines de vacances par année.
Disposez d'un plan d'avantages sociaux de premier ordre entièrement payé par nesto, comprenant un plan d'assurance complet et un accès illimité à Dialogue, service de télémédecine pour vous et votre famille dès le jour 1.
Accédez à un budget annuel consacré à la santé et au bien-être.
Soyez soutenu 24/7 en toute confidentialité avec notre programme d'aide aux employés via Lifeworks, qui offre une large gamme de services professionnels en matière de santé mentale, conseils juridiques et autres aspects du bien-être.
Voyager en travaillant est possible grâce à notre programme de travail international.
Saisissez la possibilité de travailler dans un mode hybride. Nous avons de magnifiques bureaux situés au centre-ville de Montréal (métro Peel) et nos espaces sont ouverts aux chiens !
Diversité et inclusion
Chez nesto, nous croyons que la créativité et la collaboration sont le résultat d'une équipe diversifiée. Nous sommes engagés à favoriser une culture de la diversité, de l'équité, de l'inclusion et de l'appartenance, et nous encourageons fortement les femmes, les personnes de couleur, les membres de la communauté LGBTQIA+ et les personnes en situation de handicap à postuler. Nous nous engageons à créer un environnement de travail inclusif et accueillant pour tous.
*This role requires proficiency in both English and French, both spoken and written.
*A presence at the Montreal office is required for a minimum of 1 day per week to fulfill job responsibilities.
nesto is on a mission to offer a positive, empowering and transparent property financing experience, simplified from start to finish.
With our technology, we scan the entire market in seconds to find the most affordable mortgage, while our commission-free experts provide clients with unbiased support throughout the process. People who use our technology simply love it!
We are a team of technology experts, skilled and caring mortgage specialists, and a diverse marketing team all working towards a common goal: Leading Change in the Mortgage Industry. We are very collaborative and fortunate to have a multidisciplinary team that brings a variety of perspectives.
About the team
Are you a seasoned accounting professional searching for a rewarding opportunity that showcases your skills and encourages your growth? We invite you to apply for the General Accountant role, where your expertise will shine as you navigate the intricate realm of financial transactions and collaboratively support our accounting team, all while having fun.
What you'll be doing :
Accurate recording of accounting entries and meticulous expense tracking.
Complete management of payment transactions, from receiving invoices to execution.
Thorough reconciliation of expenses and categorization within our accounts.
Active participation in month-end activities to produce timely financial reports.
Collaboration with various teams to successfully carry out operational activities.
Participation in various accounting department improvement projects.
Involvement in the payroll process for preparation and reconciliation.
Contribution to year-end account closure and participation in interim and annual audits.
Who we're looking for :
Minimum of 3 to 5 years of experience as an accounting technician or accountant.
Completion of an accounting technique program or equivalent (an asset).
Excellent oral and written communication skills in both French and English.
Experience in SMEs (an asset).
Available to come to the office a minimum of 1 day/week (Downtown Montreal), and more during certain times of the year.
Proficiency in the Google Suite (an asset).
Strong command of Excel or Gsheet.
Comfort with computer applications and new technologies.
Demonstration of proactivity, resourcefulness, and meticulousness.
Interpersonal skills, customer service aptitude, and good time and priority management.
Familiarity with Xero, Plooto, Dext, ApprovalMax software (an asset).
Experience related to the payroll cycle (an asset).
What we offer
Take advantage of nesto's employee mortgage program that provides our employees with the best, exclusive, preferred low rates.
Benefit from a generous time-off policy including 4 weeks vacation per year
Enjoy a premium benefits plan fully paid by nesto, including a top-class insurance plan and unlimited access to Dialogue, our telemedicine service, for you and your family from day 1
Access to an annual health and wellness budget
Get 24/7 confidential access to our Employee Assistance Program through Lifeworks, which offers a wide range of professional services, including counseling and mental health support, among other aspects of well-being
Take your work internationally with our accessible international work program
Seize the possibility to work in a hybrid mode. We own beautiful offices in downtown Montreal (Peel Station) and our spaces are dog friendly!
Diversity and inclusion
nesto strongly believes that creativity and collaboration come from diversity. We're committed to fostering, cultivating and preserving a culture of diversity, equity, inclusion and belonging and nesto is proud to ensure unbiased practices to access employment and professional growth. All qualified applicants will receive consideration for employment without regards to age, colour, disability, ethnicity, family or marital status, gender identity or expression, language, physical and mental ability, political affiliation, religion, sexual orientation, veteran status and other characteristics that make our employees unique.
Use
Visualping
to get alerted when new jobs are posted.
Simply paste the URL of our job board (https://
jobs.lever.co/nesto
) into Visualping, and you'll be quickly informed of any new job postings or updates. You can also customize the job categories you want to monitor by setting filters on the job board and copying the URL into Visualping.