Spécialiste TI Sénior - Senior IT Specialist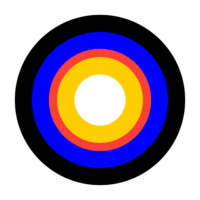 Nesto
IT
Canada
Posted on Thursday, August 31, 2023
- English description follows
nesto a pour mission d'offrir une expérience de financement immobilier positive, et transparente, simplifiée du début à la fin.
Grâce à notre technologie, nous examinons l'ensemble du marché en quelques secondes pour trouver l'hypothèque la plus abordable, tandis que nos experts sans commission fournissent aux clients un soutien impartial tout au long du processus. Les personnes qui utilisent notre technologie l'adorent, tout simplement!
Nous sommes une équipe composée d'experts en technologie, de spécialistes hypothécaires qualifiés et attentionnés et d'une équipe de marketing diversifiée de premier ordre qui travaillent tous vers un objectif commun: Incarner le changement de l'industrie hypothécaire. Nous sommes très collaboratifs et chanceux d'avoir une équipe multidisciplinaire qui apporte une variété de perspectives.
À propos de l'équipe
Plusieurs projets technologiques progressent parallèlement. Notre équipe de développement travaille sur différents produits et différentes expériences inter-reliés. Notre technologie permet aux clients de rechercher et d'accéder aux meilleurs produits hypothécaires et de remplir leurs demandes et transactions hypothécaires de manière 100% numérique.
Le/La spécialiste TI senior a pour objectif de fournir un support technique à travers toute l'entreprise. Les agents de première ligne doivent savoir qu'ils peuvent compter sur vous lorsqu'ils font face des problèmes. Le rôle implique la gestion de l'inventaire de matériel, des licences SaaS et des accès aux outils. Vous superviserez également l'expédition et la réception des équipements. Les employés chez nesto travaillent avec des ordinateurs Mac et Windows dans un environnement cloud (GCP).
Ce que vous ferez
Dépannage technique : Vous serez la référence pour résoudre les problèmes techniques, en travaillant en étroite collaboration avec nos employés au bureau pour fournir des solutions efficaces.
Intégration et déploiement d'outils : Mettre en place l'intégration et le déploiement d'outils de pointe, améliorant la productivité et l'efficacité au travail.
Gestion du matériel et des logiciels : Gérez notre inventaire matériel et les licences logicielles, optimisant les ressources pour répondre à nos besoins évolutifs.
Expertise en approvisionnement : Prenez les devants dans les commandes à la fois de matériels et de logiciels, en vous assurant que nos équipes disposent des outils nécessaires pour exceller dans leurs travail.
Maintenance du matériel : Au besoin, effectuez des réparations matérielles pratiques et assurez la maintenance.
Relations avec les fournisseurs : De temps en temps, négociez avec les fournisseurs pour obtenir des solutions rentables et maintenir des partenariats solides.
Qui recherchons-nous
3 ou 5 ans d'expérience professionnelle dans un rôle similaire ;
Excellentes compétences en résolution de problèmes ;
Expérience du système de billetterie ;
Expérience avec Apple et Microsoft OS ;
A l'aise en français et en anglais ;
Tu aimes l'idée de joindre à une jeune entreprise avec une équipe en pleine croissance ;
Tu aimes l'idée de travailler au centre-ville dans de beaux espaces modernes ;
Tu es autonome et tu aimes les équipes et les environnements qui évoluent rapidement ;
Tu portes une attention particulière aux détails.
Nous vous offrons
Profitez du programme hypothécaire de nesto qui offre à nos employés des taux exclusifs et préférentiels ;
Bénéficiez d'une politique généreuse en matière de congés, incluant 4 semaines de vacances par année ;
Disposez d'un plan d'avantages sociaux de premier ordre entièrement payé par nesto, comprenant un plan d'assurance complet et un accès illimité à Dialogue, service de télémédecine pour vous et votre famille dès le jour 1;
Accédez à un budget annuel consacré à la santé et au bien-être ;
Soyez soutenu 24/7 en toute confidentialité avec notre programme d'aide aux employés via Lifeworks, qui offre une large gamme de services professionnels en matière de santé mentale, conseils juridiques et autres aspects du bien-être.
Diversité et inclusion
Chez nesto, nous croyons fermement que la créativité et la collaboration sont le fruit de la diversité. Nous sommes engagés à favoriser, à cultiver et à préserver une culture de diversité, d'équité, d'inclusion et d'appartenance, et sommes fiers d'assurer des pratiques impartiales et inclusives pour accéder à l'emploi et à la croissance professionnelle. Tous les candidats qualifiés seront pris en considération sans égard à leur âge, leur couleur, leur handicap, leur origine ethnique, l'état familial ou matrimonial, l'identité ou l'expression de genre, leur langue, leur capacité physique et mentale, leur affiliation politique, leur religion, leur orientation sexuelle, leur situation sociale, leur statut de vétéran et toutes autres caractéristiques qui rendent nos employés uniques.
nesto is on a mission to offer a positive, empowering and transparent property financing experience, simplified from start to finish.
With our technology, we scan the entire market in seconds to find the most affordable mortgage, while our commission-free experts provide clients with unbiased support throughout the process. People who use our technology simply love it!
We are a team of technology experts, skilled and caring mortgage specialists, and a diverse marketing team all working towards a common goal: Leading Change in the Mortgage Industry. We are very collaborative and fortunate to have a multidisciplinary team that brings a variety of perspectives.
About the team
Several tech projects are progressing in parallel at a high delivery pace. Structured by squads, the tech team is working on different products and nesto experiences based on strong algorithms and AI to meet business objectives. Our technology stack allows customers to shop and access mortgage products by enabling them to complete their mortgage applications and transactions digitally.
The goal of the Senior IT Specialist is to provide technical support throughout the company. The front-line agents need to know they can count on you when they are experiencing issues. The role requires managing the hardware inventory, the SaaS licenses, and tool accesses. You will also oversee the shipment and the reception of equipments. Employees at nesto are working with Mac and Windows on a cloud (GCP) environment.
What you would be doing
Technical troubleshooting: Be the go-to expert for resolving technical issues, working closely with our in-office employees to provide efficient solutions.
Tool integrations and deployment: Collaborate on the integration and deployment of cutting-edge tools, enhancing our workplace's productivity and efficiency.
Hardware and software management: Manage our hardware inventory and software licenses, optimizing resources to meet our evolving needs.
Procurement expertise: Take the lead in ordering both hardware and software, ensuring our teams have the necessary tools to excel in their roles.
Hardware maintenance: When needed, perform hands-on hardware repairs and maintenance, ensuring minimal downtime for our in-office staff.
Vendor relations: Occasionally, negotiate with suppliers and vendors to secure cost-effective solutions and maintain strong partnerships.
Who we are looking for
3 or 5 years of professional experience in a similar role;
Excellent troubleshooting skills;
Experience with a ticketing system;
Experience with Apple & Microsoft OS;
Fluent in English and French;
You like the idea of joining a startup with a fast-growing team;
You thrive off an in person work environment;
You are self-driven and like fast-paced teams and environment.
Strong attention to details
What we offer
Take advantage of nesto's employee mortgage program that provides our employees with the best, exclusive, preferred low rates;
Benefit from a generous time-off policy including 4 weeks vacation per year;
Enjoy a premium benefits plan fully paid by nesto, including a top-class insurance plan and unlimited access to Dialogue, our telemedicine service, for you and your family from day 1;
Access to an annual health and wellness budget;
Get 24/7 confidential access to our Employee Assistance Program through Lifeworks, which offers a wide range of professional services, including counseling and mental health support, among other aspects of well-being.
Diversity and inclusion
At nesto, we firmly believe that creativity and collaboration are the fruit of diversity. We are committed to fostering, cultivating and preserving a culture of diversity, equity, inclusion and belonging, and are proud to ensure impartial and inclusive practices for accessing employment and professional growth. All qualified applicants will be considered without regard to age, colour, disability, ethnic origin, family or marital status, gender identity or expression, language, physical and mental ability, political affiliation, religion, sexual orientation, social status, veteran status and any other characteristics that make our employees unique.
Use
Visualping
to get alerted when new jobs are posted.
Simply paste the URL of our job board (https://
jobs.lever.co/nesto
) into Visualping, and you'll be quickly informed of any new job postings or updates. You can also customize the job categories you want to monitor by setting filters on the job board and copying the URL into Visualping.